Tone your abdomen, slim your waist and eliminate back rolls with 6 exercises
|
To achieve a slim waist and a well-defined abdomen, it is not enough to change eating habits: the key is to train the muscles of the body, and for this it is essential to adopt a suitable exercise routine.
Fortunately, there are certain exercises that are more effective than others to work this area of ​​the body and that allow us to complete a complete training routine in just 15 minutes a day, toning the abdomen and slimming the waist.
Below we propose the 6 most effective exercises in this regard: they are exercises that you can do at home and for which you do not need any specific equipment.
Exercise 1: Elbow-to-knee crunches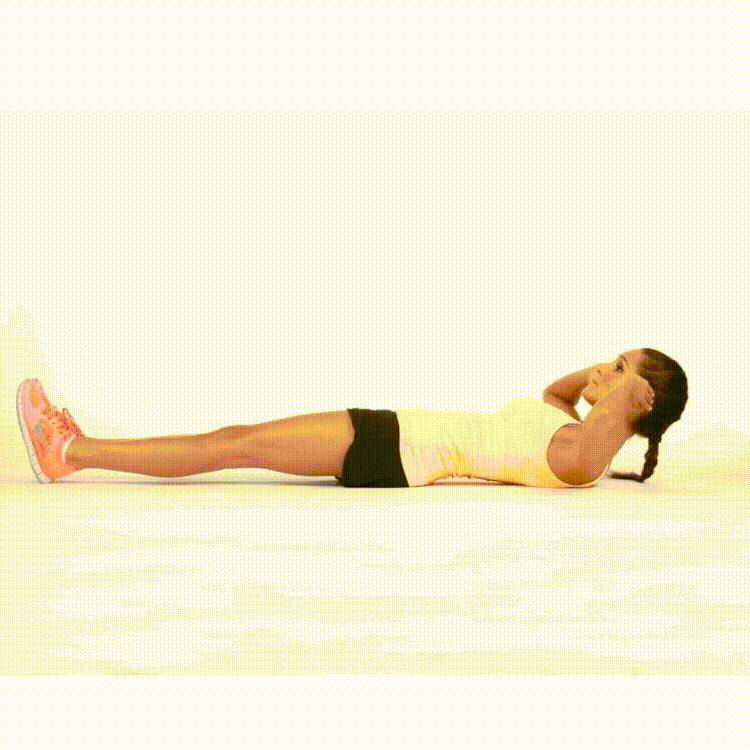 To perform this exercise you must lie on your back.
Extend your legs and put your hands touching your head.
hen, keeping both legs raised a few inches, raise your left leg and try to bring your right elbow to your knee.
Go back to the starting position. And do the movement on the opposite side. This is a repeat.
You have to repeat it 15 times.
-
Exercise 2: Plank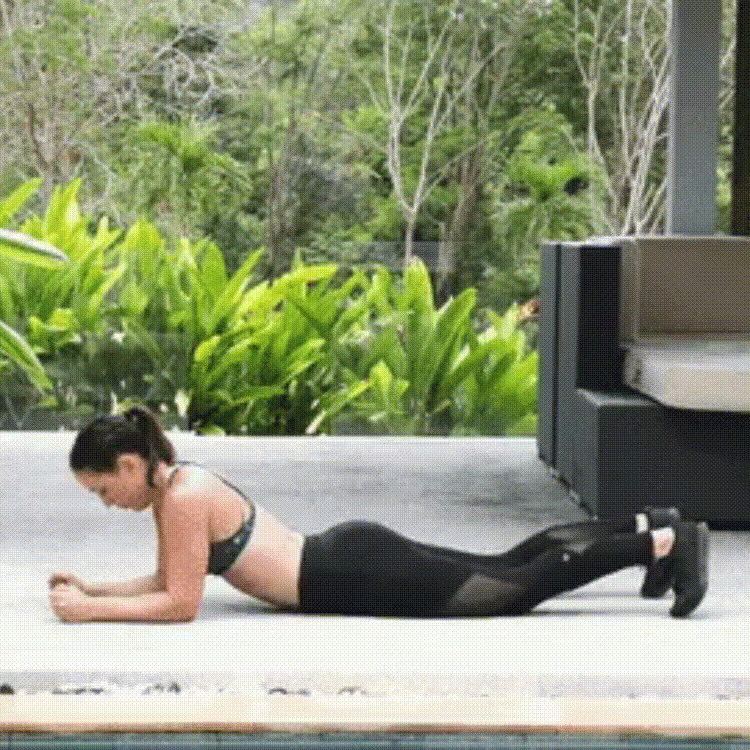 Lie on the floor, face down.
Position your arms so that your shoulders are directly above your elbows, with your wrists aligned with your elbows in a straight line (see image above).
Contract your abdominal muscles and glutes (the muscles that make up your buttocks) and hold the position for as long as you can. Gradually lengthen the position holding time.
est about a minute between repetitions.
Try to resist as long as possible.
Exercise 3: Mountain climber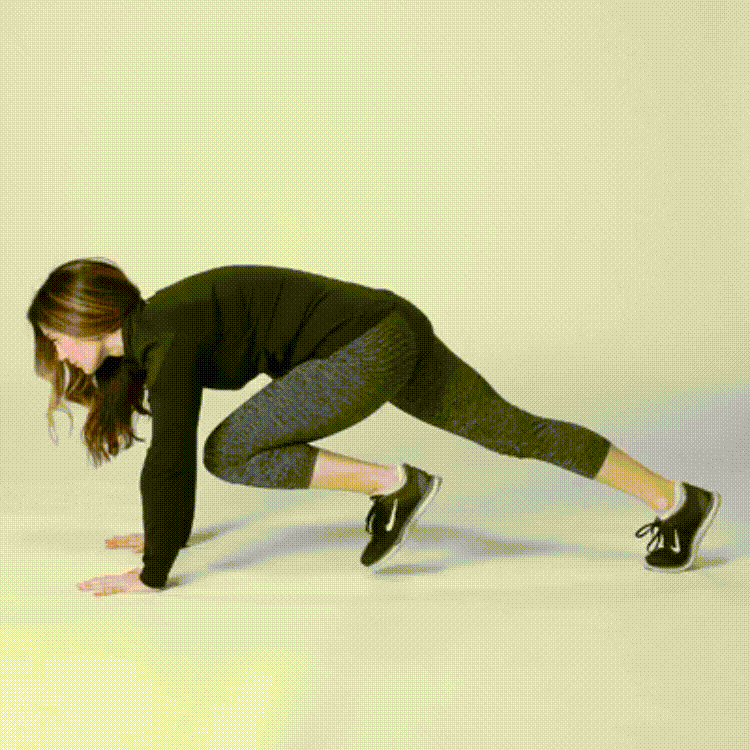 For this exercise, you have to get into a high plank position.
Continue to bring your left knee to your chest, then bring it back to the starting position and then do the same thing but with your right knee to your chest, replicating the look of a climbing motion.
Count up to 30 movements between the two legs.
Exercise 4: Leg Scissors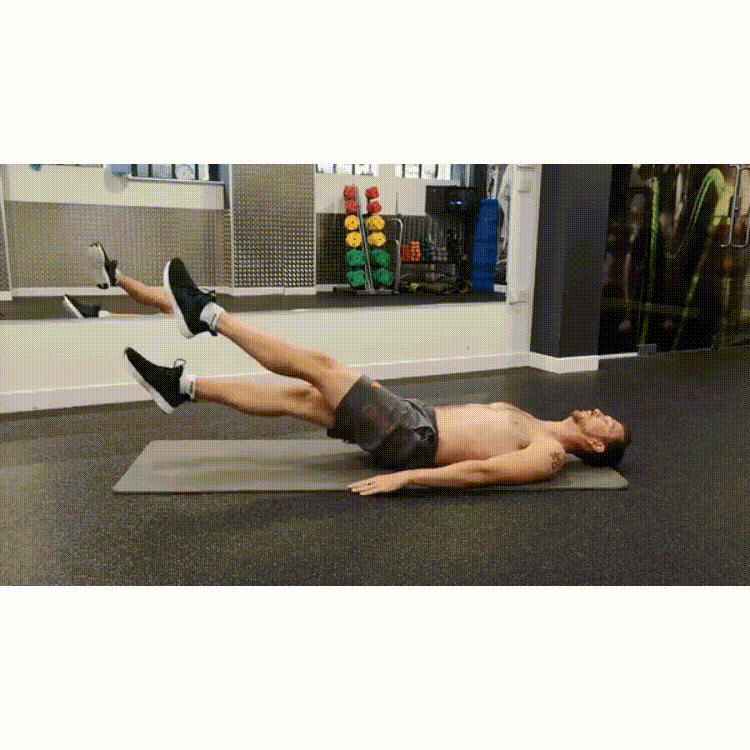 Lie on your back on the floor. Put your arms by your sides, with your palms facing the ground.
Raise your legs a few inches, keeping them straight.
Move your right leg to the left and vice versa, crossing your feet. That's a repeat.
Perform between 10 and 15 repetitions.
Exercise 5: The 100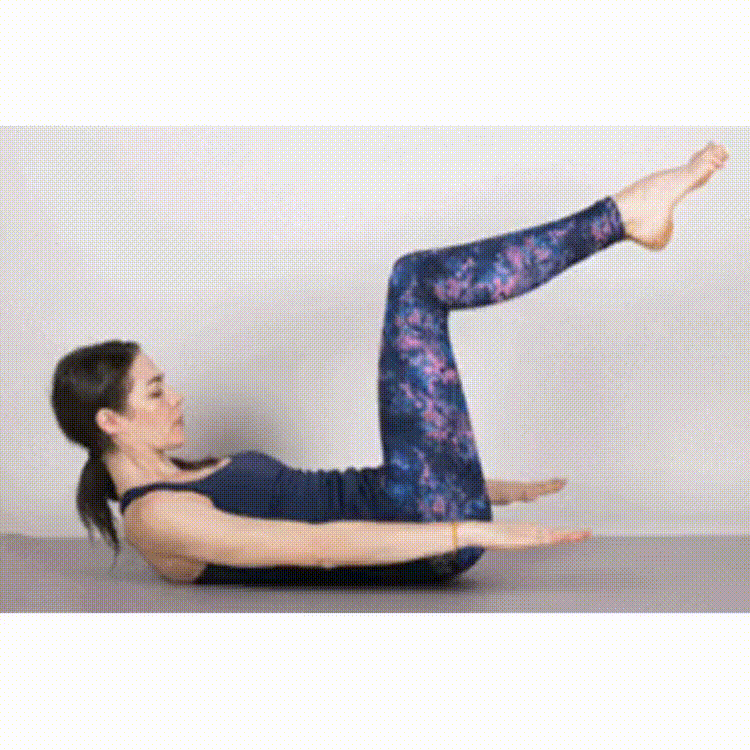 Lie on the floor, support your back on the floor and extend your arms to the sides.
Raise your legs until they form a 90 degree angle.
Inhale, and as you exhale, contract your abdominal muscles, lift your body, and move your arms up and down.
You must repeat it 100 times.
Exercise 6: Raise of the two legs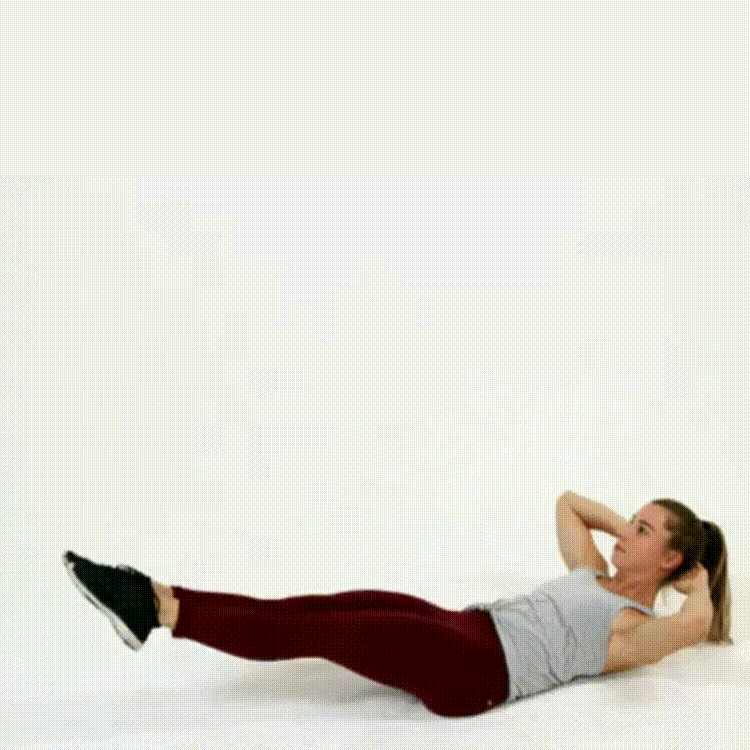 Begin by lying on the floor with your legs elevated and your hands behind your head, and take a deep breath. This is the initial position.
Slowly lower your legs as far as you can without touching the ground.
Then raise your legs to the starting position.
Repeat 10 times.