Let's strengthen the abs!
If you are among those people who dream of losing their belly, then you will need to undertake the abs challenge that today's article has prepared for you because the fat in the abdominal area is something that is easily gained, but it is very difficult to eliminate.
This challenge is quite simple and all you have to do is follow the instructions that will be presented to you. And after 4 weeks you will see noticeable positive results in the belly.
First of all, you must remember to work your abs at least 3 times a week, drink plenty of water and eat healthy foods. That is why you should start doing these exercises to harden the belly.
So follow the instructions:
-
1. For obliques: Side plank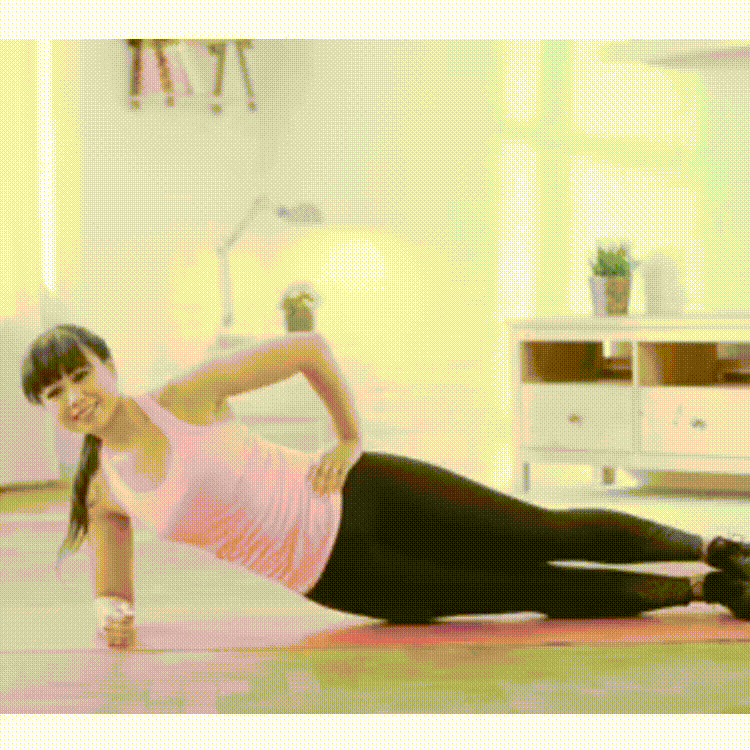 Start with a side plank position. Place your arm on the ground, keeping it straight and in line with your shoulder. Rest the leg on the same side for support. Rise up from the ground and try to keep a straight line between your neck and your legs. Hold the position. This is a double round because you have to do both sides.
Try to resist 1 minute on each side.
2. Dog-bird plank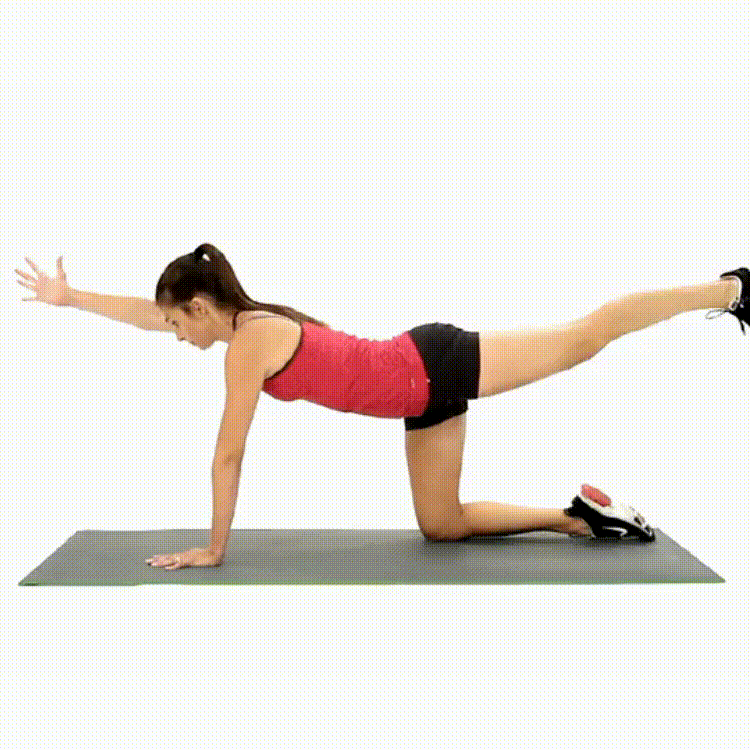 You must get in the same position as the image and perform 5 sets of 20 repetitions without stopping and for about 25 seconds. Remember to do it once a day and rest one day and then increase the number of repetitions.
Do 5 sets of 20 reps.
3. For the lower abs: V crunches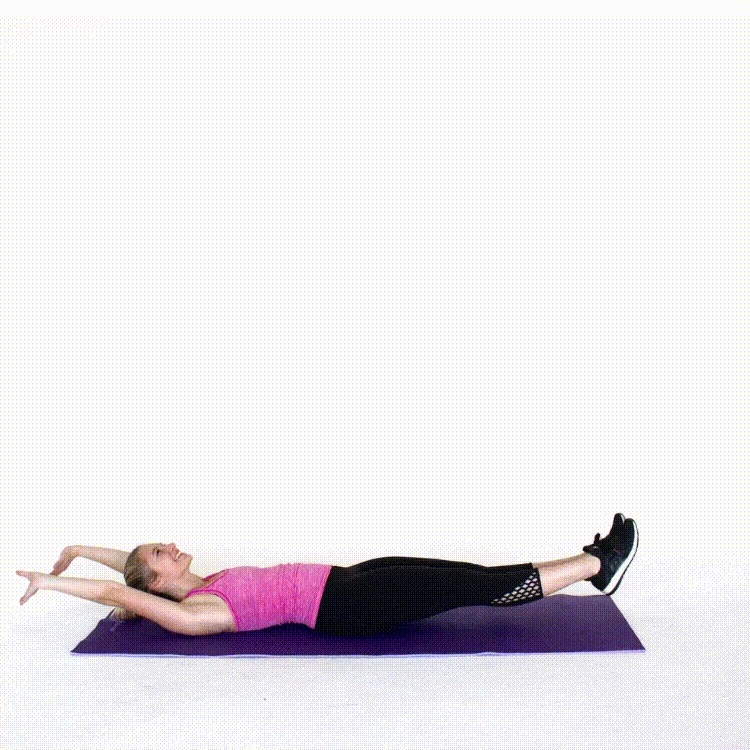 Lie on your back. Extend your arms and legs. Raise your arms at the same time you raise your legs and try to touch the tips of your toes with the tips of your fingers. Return to the starting position and repeat.
Do 3 sets of 20 reps.
4. Iron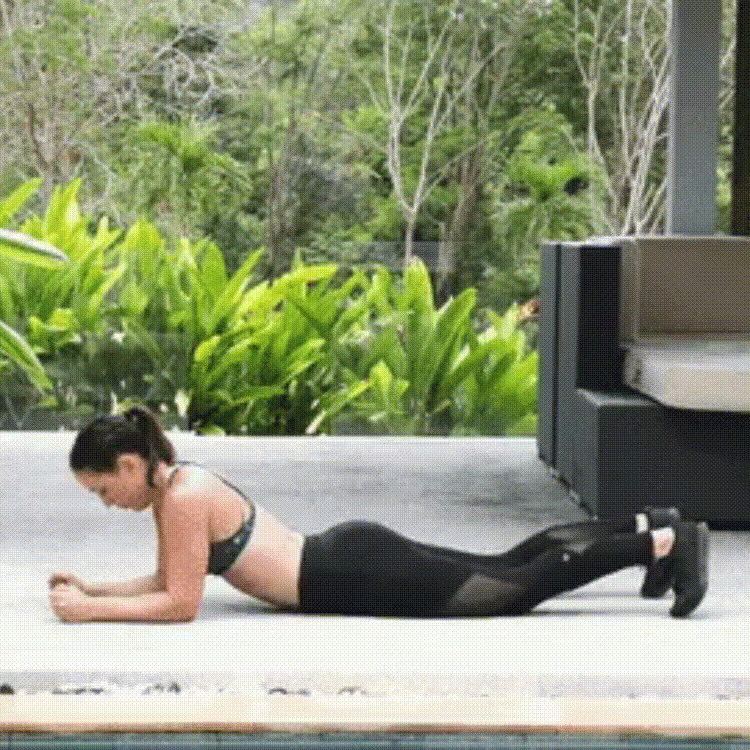 If you're just starting to get fit, you don't need to use weights. Do this iron and every week you see increasing 10 seconds.
Try to be in position 1 minute.
5. Mountain climber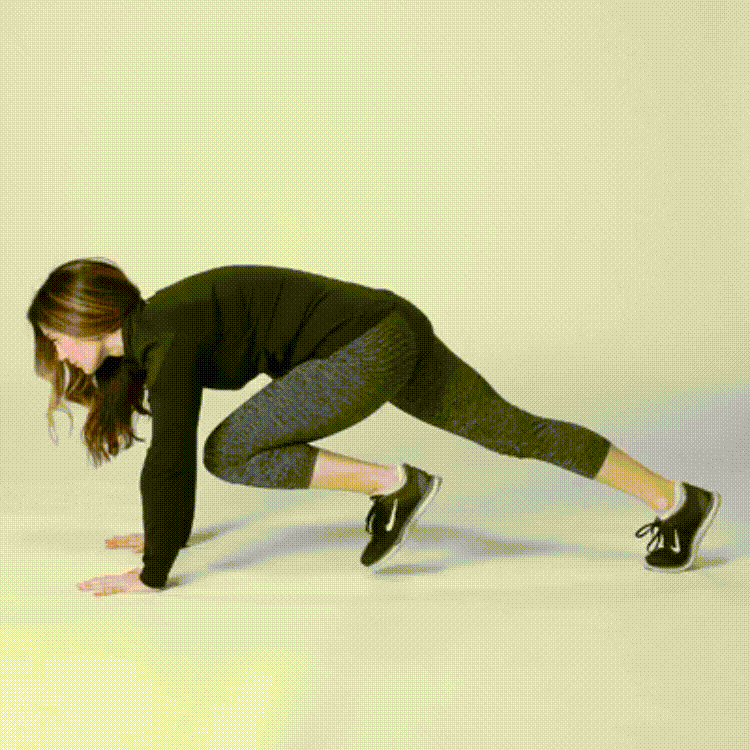 Try to do 5 sets of 20 repetitions.
6. Sit-ups
Lie on your back. Bring your legs to an angle close to 90 degrees. Separate your legs a little and try to touch the space between them with your hands when you get up. Do this exercise quickly for best results.
Try to do 3 sets of 20 reps.
Get RIPPED ABS in JUST 5 Min/Day